Andorra, Company creation
Why move or open a business in Andorra?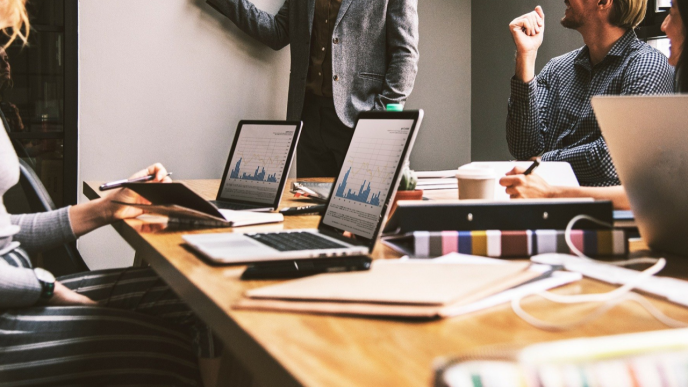 In addition to being a beautiful land, Andorra has a series of comparative tax benefits that make any company that can work offshore consider relocation.
That you have reached this publication means that either you run a company and you are considering this transfer or you are thinking of opening one directly in the country of the Pyrenees.
We invite you to consult all the information to understand how this process can be carried out and to leave any questions in the comments once the reading is finished. We always reply in less than 48 hours.
Why move or open a business to Andorra?
Although we will talk about the obvious advantages of the low taxation that exists in this country, the opportunities for moving or opening a business here go far beyond the economic ones.
We have prepared a small list for you so that you can consult the most important ones, in case you still have doubts about whether or not to take the step.
# 1 Low Taxation
Obviously, one of the main reasons why any businessman considers opening a company in Andorra is due to its low taxation. Currently, the maximum total taxes paid in Andorra never exceed 10% of income, regardless of its type and origin.
# 2 One of the best connections in Europe —if not the best—
Did you know that Andorra has 100% fiber optic and 98% mobile coverage?
The good internet connection from anywhere in the country allows any business to operate with complete normality and peace of mind.
# 3 The best possible location
As you know, Andorra is located between Spain and France. But even more important of all this, is the fact that it is located between two great European cities: Barcelona and Toulouse. Having the ability to plant yourself in a powerful urban center in a matter of minutes to attend any important meeting is key for many companies.
What are the real Tax Advantages of opening a business in Andorra?
Although up to now we have surrounded this situation, the reality is that there are many tangible tax advantages when creating a company in Andorra.
Do you want to know them?
A maximum of 10% in Corporation Tax. In addition, there is the possibility of obtaining a bonus of 80%.
The law provides that there are a series of holding companies that remain exempt from paying corporation tax.
The social contribution of any employee remains at a low 15.5%.
The indirect tax that acts as VAT in Andorra is always 4.5%.
At an administrative level, the annual fees and costs of a company are less than 800 euros.
If all this information has already captured your attention so far, then we proceed to explain what are the steps to set up a company in Andorra that operates normally.
What are the estimated time and cost when setting up a company in Andorra?
Broadly speaking, the total cost of creating a company in Andorra can be divided into two types:
Incorporation costs: these are payments that we will make only once.
Government fees, fees and notary.
Office fees.
Maintenance costs: a series of payments that will depend on the type of activity and the size of the business.
Municipal or communal taxes.
Management fees.
In an average period of two to three months, it is possible to have a company incorporated in Andorra.
The 8 steps to establish a legal company in Andorra to operate in the usual way

Application for company name.
Foreign investment file.
Opening of a bank account and entry of capital stock.
Public deed and signature before a notary.
Registration in the Companies Registry.
Deposit in the AFA.
NRT and Trade and Industry Registry.
Registration in the CASS and other procedures.

# 1 Application for company name
The application for social domination in Andorra follows a system similar to that of any other European country. In this case, the Government of Andorra provides a form for the validation of the company name and thus obtain a first successful request. Andorra is a country that is committed to attracting foreign investment. Therefore, it will make things easy for all companies that meet minimum standards.
# 2 Foreign investment file
If you are already a resident of Andorra, you do not need to take this step. However, as most of the clients we have come from abroad, we want to explain to you how this stage works.
When a non-resident person in Andorra wants to open a business in the country, they must request permission from the Government to do so. In order for them to give an approved application, a criminal record certificate will be requested, Andorra takes the fight against money laundering very seriously.
# 3 Bank account and share capital
This step is similar to any other country in the world.
You need to have a bank account of a company in constitution and make the effective deposit of capital. To be able to do this, you will have to go to one of the five banking entities in the country - and, of course, meet the requirements of the chosen one.
# 4 Public deed and signature before a notary
When establishing a company in Andorra, a process similar to that of any other country in the world is followed.
The public deed and the statutes of the company will be drawn up - according to the agreement between the partners and in accordance with current legislation.
Once:
The public deed is drawn up.
The company name is granted.
The certificate of capital deposit is ready
You may proceed to go to the notary for the signature.
# 5 Registration in the Companies Registry
Once the notary proceeds to the signature, he registers the public deed, incorporating it into the Companies Registry. This process can take a maximum of 20 days, but once it is complete, one more step is still required. In Andorra, it is mandatory to obtain commercial authorization —which usually takes a month—.
# 6 Deposit at the AFA
A very interesting fact about Andorra is that in order to obtain a residence permit on your own, you need to deposit a guarantee of 15,000 euros with the Andorran Financial Authority (AFA). This is not a payment, since the moment you want to unsubscribe, you will recover the entire economic amount.
# 7 NRT and Trade and Industry Registry
During this stage, the opening of the business of the company is requested.
In Andorra, all companies that carry out an activity (be it industrial or service), must register in the Commercial Registry.
To do so, it is necessary to have a secure and specified company address.
# 8 Registration in the CASS and other procedures
The last step consists of registering the administrators and employees of the organization with Social Security (CASS).
In addition, it is very interesting to request a series of digital files that are really useful for various tasks carried out in the agency.
If necessary, this will be the time to complete the final procedures.
It is possible to set up your business in Andorra on your own, but ...
It will always be much easier when you rely on a team of professionals who can really accompany you in this process. When it comes to bureaucratic legal issues, any mistake can lead to a delay of days, weeks, or even months.
For this reason, we offer our company incorporation service, developed by authentic specialists, who will ensure a quick result without surprises.