Manage the procedures for the creation of a company in Andorra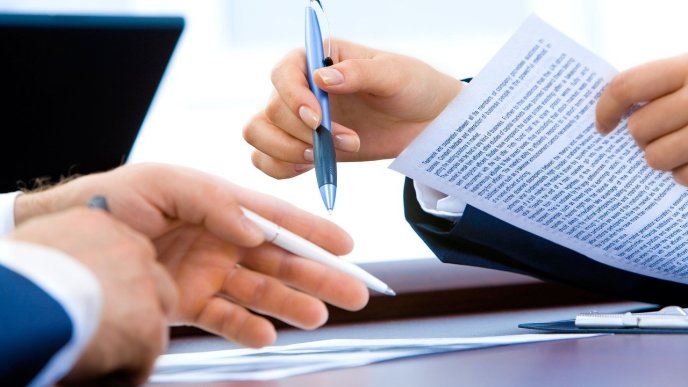 What are the requirements to set up a company and maintain it in the Principality of Andorra?
If you are considering this situation, then you must bear in mind that you must meet a series of requirements that will allow you to assemble and maintain it as it is:
Criteria of economic matter.
Registered office in Andorra
Administrator or resident employee.
Prepare quarterly and annual tax returns
Pay municipal taxes (800€ per year approx.)
Real activity with trades and transactions
At least one employee in the physical office
Manage operations and decisions from Andorra
Commercial premises: office, housing, offices, etc. (from € 400 per month approx.)
Whereas, if you are considering having international business, you should also take into account the following factors:
Physical and registered office (not just postal address)
Administrative meetings within the Principality
Main active bank account in Andorra
Management of accounting and accounts in the country
Usual operating expenses in Andorra
8 Procedures to create a company in Andorra, until now.
The process to create a company in Andorra consists of eight different steps composed by:
The application for a company name. We will ask the Government of Andorra for the name that the company to be constituted will have, and the authorization of foreign investment.
The application for foreign investment. The Andorran government is requested when the client(s) have a stake of more than 10% of the share capital.
A bank account and share capital. It is about opening a bank account of a company in constitution after compliance and KYC and depositing in it the share capital.
The public deed and signature before a notary. Drafting of the public deed and the statutes of the company and incorporation process before a notary.
Registration in the Registrar of Companies. The notary has 20 days to register the company after signing and constitution in the Andorran commercial register.
The deposit in the AFA. We deposit the € 15,000 deposit in the corresponding organization and obtain the residence permit on our own account.
NRT and Register of Commerce and Industry. We submit the application of Commerce to be able to exercise the commercial activity, and we obtain the NRT.
Registration in the CASS and other procedures. Finally, we register the company (and members) in the Andorran social security and carry out specific procedures for each company.
However, in the coming weeks a proposal will be presented to simplify these procedures and shorten the deadlines for the creation of companies and foreign investment.
Want to know more? Keep reading …
The possible simplification of the procedures for the creation of a company
The Social Democratic Party (PS) intends to present this proposal according to the General Council based on an adaptation of the legislation to comply with several principles and, thus, discuss the possibility of modernizing the current model.
It was stated at a press conference that the problem was not one of concrete procedures, but of model and approach.
Therefore, a major change of philosophy was necessary to facilitate investments and generate jobs. Since, the deadlines are too long and the procedures are obsolete and out of the market.
According to this party, "many opportunities escape" and that they receive many complaints regarding time.
Among other problems, the impossibility of carrying out the procedures in another language other than Catalan is mentioned, so they intend to implement a trilingual model in which English is also introduced in addition to Spanish.
The proposal also calls for replacing paper procedures that take weeks with an online process.
At the moment, this is only shown as a proposal for the future, but we hope that they will be implemented to be able to carry out this type of procedure in a more agile and simple way for everyone.
So…
Why should you create a company in Andorra?
Living in the Principality of Andorra has a few advantages that you can benefit from if you decide to set up a company here.
But if you're wondering why you should, we have a list of reasons that you're sure to see as very interesting:
Low taxation. The maximum total taxes paid here do not usually reach 10% of the income, regardless of their type and origin.
A connection with 100% fiber optic and 98% mobile coverage. In addition to a future habilitation of two airports and a heliport.
It is located in the Pyrenees between France and Spain and is close to cities such as Barcelona and Toulouse.
It has bilateral agreements with many countries, highlighting among them the 8 double taxation agreements (CDI).
In addition to low contributions thanks to a competent, reliable and solvent Social Security and one of the best health systems in the world.
Now that you know some of the advantages you will get when creating a company in this paradise of the Pyrenees, how about talking about what types of companies you can create here?
Types of companies in Andorra
When we talk about this topic, we can talk about many classifications such as, for example, the Andorran family business, the patrimonial company, the single-person company... and a long etcetera.
But let's focus on the types at the legal level and what their differences are.
The Limited Liability Companies: it is the one designed for small and medium-sized companies and you need a minimum share capital of € 3,000 to constitute it.
Corporation: in this case, we focus on the big platforms and companies and you need a minimum share capital of € 60,000.
And now what can you do to process a company easily?
If after reading all this article you are thinking that it is a lot of work, do not worry.
In PSF we intend to make the path easier and, therefore, we take care of everything you need to create your company in Andorra and that is more simplified than it would be if you had to do everything on your own.
If you want more information, send us a message and we will contact you in the shortest possible time to help you with your specific case.