How is the internet connection in Andorra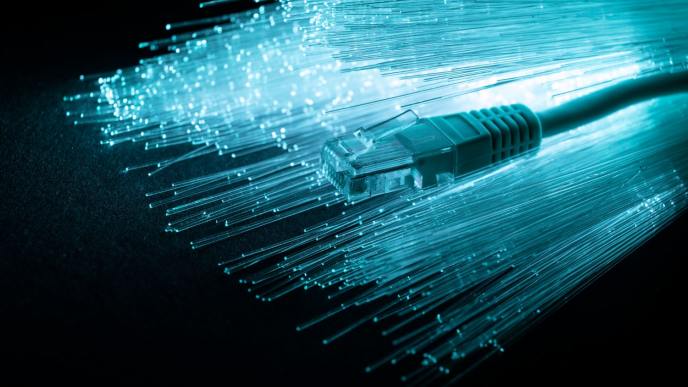 As we mentioned, the fact that many entrepreneurs merge their companies with digital bases, makes it important to maintain a stable internet network that allows them to carry out their transactions.
The company in charge of making the network work in the Principality is Andorra Telecom.
It is the only internet operator available. It also has fixed telephony, mobile and television.
In addition, it is owned by the Government, which means that it is a telecommunications monopoly.
Andorra Telecom is in charge of disseminating the DTT of Andorra both of national channels as well as Spanish and French.
But if you are worried about not being able to reach some extra services, we are proud to be able to say that it also has an agreement with Telefónica so that the Movistar+ platform reaches all homes.
As for fiber optics, symmetrical cables reach all houses in the territory.
All this no matter where they are within the country.
So if you like a specific and remote place in Andorra... do not worry, because you will have more fiber optics than many towns in the interior of Spain.
Is there a 5G connection in Andorra?
As for this area, Andorra Telecom expects 5G communications services to reach a total of 99% of the population by the end of 2022.
Among the telecommunications improvements, the goal revolves around reaching the most remote population centers, roads and smaller towns.
All this progressively so as not to deprive anyone of access to speed in connectivity.
This detail is a great advance considering that around 14,500 mobile phones of users in the Principality are already compatible today with this technology. A figure of the most hopeful because it speeds up the processes.
And it was not expected to reach those figures until the beginning of 2023.
Andorra's advantage over making changes to infrastructures
As they say "palace things go slowly", so the new 5G connection service will not work at full capacity until 2025.
This is because the technology has come to market "with return".
Or, in other words, that it is being carried out by the same 4G antennas, therefore, the core of the network is not expected to be fully transformed to 5G until after three years.
From this moment on, anyone will be able to enjoy the updated power of 5G.
In addition, Andorra has an advantage over larger states, as it has an easier time implementing changes of this type.
The reason? There is only one operator and the company's decisions directly affect as many users as the population of the country has.
The Principality has enough capacity to adapt to the growing trend of traffic and fiber optic antennas, making Andorra a benchmark for small European States in the implementation of new technology.
Advantages of the 5G connection in Andorra
When asked if 4G or 5G is better, we think it is convenient to talk about the advantages of the newest option.
And it is that 5G allows to carry out a connection to internet services through a speed similar to the fiber optic procedure and has downloads of 1 GB / s.
This fact allows the speed of uploading and downloading content, even if they are large, to be much more efficient and optimized.
In addition, 5G will cause a drop in latency, which means that delays in connections will be practically eliminated and a maximum delay of five milliseconds will be recorded.
And finally, the most prominent advantage is the maximum use of the spectrum.
That is, a very large number of devices can be connected in the same antenna without experiencing a decrease in the performance of mobile phones, since the number of terminals that a receiver can support is multiplied by ten if compared to the capabilities of 4G technology.
All the information about living in Andorra
Now that you know how the 5G network works in Andorra, you may have had several doubts about how to move to the Principality to enjoy its advantages and benefits.
If so, we invite you to send us all your doubts and questions to info@psf.ad and we will be happy to answer them as soon as possible.