Stability of Andorran banking: why is this such an interesting opportunity?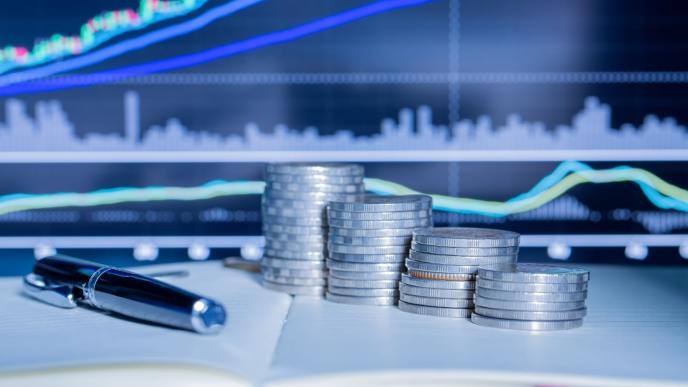 The Andorran National Institute of Finance (INAF) and the European Central Bank (BCB) came to a very interesting conclusion. 
Andorra, with only about 80,000 inhabitants, is considered one of the most developed banking systems in the world. 
That, together with the strict legislation of the Andorran banking system, the fight against money laundering, leads to obtaining more legitimacy in each of the operations carried out here. 
Now we want to take advantage of the fact that Andorra Banking has prepared a report that highlights the importance for a territory to have its own banking system to tell you why moving here may be the best decision you make. 
Financing, key to moving the country forward 
As in any other country, financing plays a key role for the proper development of a banking sector, which has a lot of weight in any society, promoting companies, individuals and families. 
The ability to contribute to the financing of the real economy is especially important in Andorran banks thanks to the surplus liquidity that the private banking business has brought, and which guarantees a credit investment higher than that which would correspond to the country due to its size, compared to neighboring states. 
The unknown social task of Andorran banking (which you need to know)
Each of the banks in Andorra, and also Andorran Banking as an association, have return-to-society programs with social projects and support for the field of culture and sport that support different entities and groups.  
Entities dedicate up to 6% of profits to Corporate Social Responsibility actions. 
In recent years, the banking sector has contributed 5 million euros per year to society through social aid, sports sponsorships and programs of different foundations.  
The taxes levied on banking are also an important contribution to the functioning of the State and its social policies. 
The European Central Bank takes it as an example
Far above European standards, the level of solvency of Andorran banks is also a key to success.  
The equity ratios / liquidity availability far exceeds the recommendations and requirements issued by the European Central Bank (ECB), although they do not have access to the various financing and benefits proposed by the banking institution of reference in the continent. 
The expert management of their balance sheet and their effective and secure financing strategy gives them excellent stability in the internal market and in relations with other countries. 
What are the advantages of Andorran banking?
Security:

The stability of Andorran banking ensures that people's savings and investments are protected, providing greater financial security and peace of mind.

 
Access to high-quality financial products: The stability of Andorran banking allows banks to offer a wide variety of high-quality financial products, including bank accounts, credit cards, loans and investment products. 


 

Exceptional

customer service:  The stability of Andorran banking also translates into exceptional customer service, with highly trained financial advisors and personalized services to meet the needs of each client.

 


 

Low insolvency risks:

The stability of Andorran banking means that local banks have low risks of insolvency and bankruptcy, which translates into greater customer confidence and a lower probability of losing their investments and bank deposits.

 
Moving to Andorra can be an excellent option for those looking for a safe and stable life in a country with a strong banking system and tax and business benefits for individuals and businesses. 
However, it is important to thoroughly research the options and requirements to ensure a successful transition. If you require further information, please contact us here.
The stability of Andorran banking, together with the benefits for individuals and businesses, make Andorra an attractive destination for those looking to settle in a country with a strong economy and an exceptional quality of life.