5 Steps to Establish a Strong Online Presence in Andorra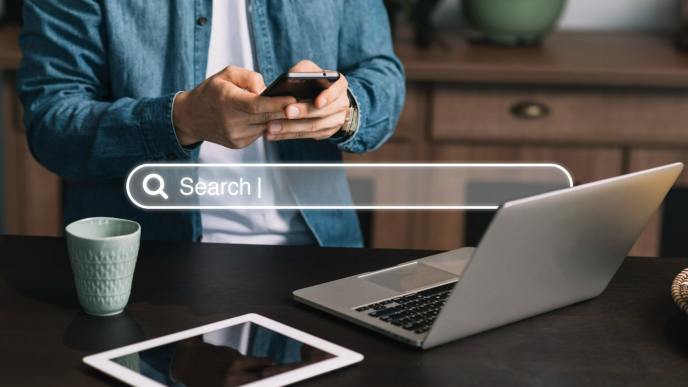 Its favorable business climate, good tax opportunities, and the possibility of establishing continuous relationships with other entrepreneurs have placed it on the map.
In today's article, we will tell you how you can create this strategy from scratch and what you need to apply from now on to differentiate yourself from your competition and achieve results.
The goal of this article is to become a guide through 5 very clear steps that will allow you to develop a valid and functional strategy to strengthen your online presence in Andorra.
Each of these steps may seem more or less complex to you, but the important thing is to put them into action from today to generate results starting tomorrow.
Step #1 - Creating an Updated Website
The Achilles' heel of most businesses in 2023 and 2024.
With the rise of social media, we have come to think that they are sufficient to achieve results on the internet.
But this is not the case.
As much as they have become a channel for people to get to know us, most potential customers need something more to trust us and buy what we offer.
That's where a website comes in.
Only when we have a strategically designed website that instills confidence in our potential customers and makes it easy for them to buy from us can we deploy a good digital strategy.
You must keep in mind that, regardless of the digital strategy you apply, all of them lead to your website.
Therefore, focusing on and caring for a website that sets you apart from the competition and provides what your customer needs can make all the difference.
Step #2 - Build a Social Media Strategy
To get people to your website, we must first show it to them. And for that, it is crucial to develop a social media strategy that captures the attention of your potential customers.
We must understand that we live in the age of attention. If we can't get people to pay attention to us, it doesn't matter if we offer them a life-changing product; they won't know about it.
That's why it's so important to design a content strategy through these platforms that aligns with the problems of our potential customers and shows them that we have a potential solution for them.
In this context, it is essential that we have done proper research to create a content strategy that works.
Step #3 - Beyond Social Media: Digital Advertising
And even if the content we share is interesting, social media is not a charity.
In other words, if we want to reach more people, and above all, save time more efficiently, that's where digital advertising comes into play. It's a way to accelerate results with the goal of positioning yourself in the market.
Thanks to segmentation tools, we can deliver the right message to the right people.
Can you imagine the potential of speaking to that person with a specific problem and presenting your solution?
That's where this option comes in.
It's been a game-changer, and if you're not already taking advantage of it, others are.
How much longer are you going to wait?
Step #4 - Email Marketing Strategy: The Secret Used by a Few
And the question you may be asking is...
Once they arrive at my website, what can I do?
That's where email marketing comes into play.
You may have heard of it, and if not, let me explain how it works.
When a customer reaches your website, you have the opportunity to get their email.
They can leave their email for you to notify them of future updates or simply to send them quality content.
This is a great opportunity.
First, because it's a format that doesn't depend on third-party algorithms. You have the power to decide what to send and when.
Second, the person has given you permission to send them information, which means they have some interest in what you're offering.
This gives you the opportunity to address them in a personalized and close manner.
Step #5 - What if they could buy from you again?
Isn't it frustrating that a customer who can buy from you repeatedly had a reason to do so?
Imagine if you had the opportunity to go one step further and had a system in place to follow up via email, offering them an opportunity when the time is right.
Wouldn't that be incredible?
Now the question we're asking is...
What else do you need to take this step forward?
What's holding you back from making this goal a reality?
If you have any questions, you can contact us, and we'll be happy to help you take that step forward.