The digital assets law that has been approved in Andorra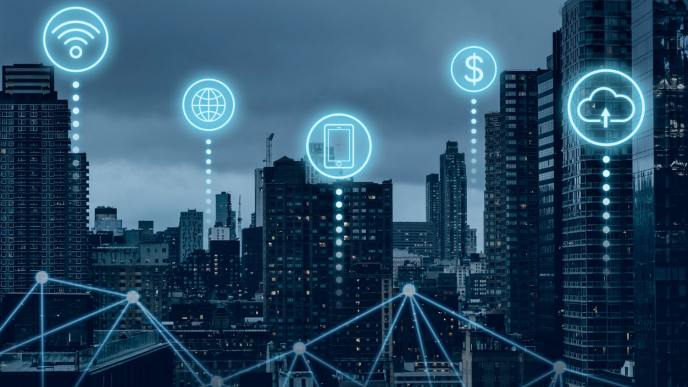 Social context: where we come from and where we are going
There is a very large group of people who consider that we are living through the fourth industrial revolution.
There is a transformation in the way we live, work and relate to each other.
While in the first industrial revolution we began to use the energy of water and steam to produce, in the second we used electrical energy to produce in large quantities and in the third we mastered electronic elements and technological information.…
In the fourth we are being replaced by technology.
Currently, humans are expendable for 47% of jobs.
And while it can be a tough time, it also means there's a huge growth opportunity for your company.
This is where digital assets come in.
What is a digital asset? Let's start from the beginning
Unlike physical assets, digital assets are those intangible resources available to a company.
previously the definition of a digital asset referred to a very specific type of file:
Images, documents, videos, web pages, profiles on social networks... and a long etcetera.
In many cases, as it is an asset that does not occupy a physical place, they are usually downplayed more importance than they really have.
Precisely because of their nature in the form of data, these resources require more exhaustive management so that they do not end up being lost in a sea of uncatalogued archives.
But, currently, it also includes a series of assets that are gaining great relevance.
The Blockchain
Also known as Blockchain, it has been a great evolution within this fourth industrial revolution that we are living.
True, it hasn't changed the meaning of digital assets, but it has managed to get the term to cover a wider range of articles.
Within these, it should be noted that there are some digital assets that have the potential to disrupt entire industries and even the global market in the future.
One of them is cryptocurrencies, which today are part of the digital asset revolution.
Bitcoin changed the world forever
Currently, Bitcoin represents the biggest change in the meaning of the term digital asset.
This coding was the first time anyone tried to combine cryptography and blockchain technology to create a digital asset successfully.
That means, it was the real beginning of the digitalization of the economy.
In fact, it may be a new opportunity for countries with high inflation.
The digital assets law that has been approved in Andorra
It is already official that in Andorra we have a new law that talks about the digital representation of assets through the use of cryptography and the technology of free distributed ledger and blockchain.
What means a breakthrough for today's technological and economic world for local businesses and citizens.
This law is known as the 24/2022, of June 30, and you are interested if you are considering coming to the Principality and you have or plan to invest in cryptos.
Andorra as an innovative country: a history that brings us here
And it is not surprising that in Andorra we are always thinking about innovation.
Since the Middle Ages we find conceptual and functional gadgets in everyday life that show our roots as a creative and innovative country. Characters like Francesc de Tovià are an example of this.
That is why we already have a law that aims to facilitate an optimal environment of balance between innovation, the market, the preferences of society, technological development and the legal framework.
What does the Andorran Digital Assets Act aim to achieve?
Everything you will find within this law is focused on the same goal: that you feel safe.
Therefore, it is intended to:
Be technologically neutral in terms of regulation and competition.
Allow participation with legal certainty.
Ensure strict compliance with the basic pillars of capital market operating rules.
It also offers a taxonomy and a precise nomenclature that allow to improve the understanding of the technology and facilitate its acceptance, implementation and participation in the Andorran digital market.
In addition, it is designed so that you trust the new technology for aspects such as:
Digital identity.
Efficient contracts.
New forms of business financing.
And traceability and provenance of data integrity.
Living in Andorra to benefit from this digital asset law
If you have been struck by what we have told you throughout this post and you are thinking of moving to Andorra, from PSF we help you with the transfer, the paperwork and the procedures so that you only have to worry about two things: your happiness and your future.
You can send us a message and we will respond as soon as possible with all the information you need about it.