How Andorra's educational structure works: from the beginning to the end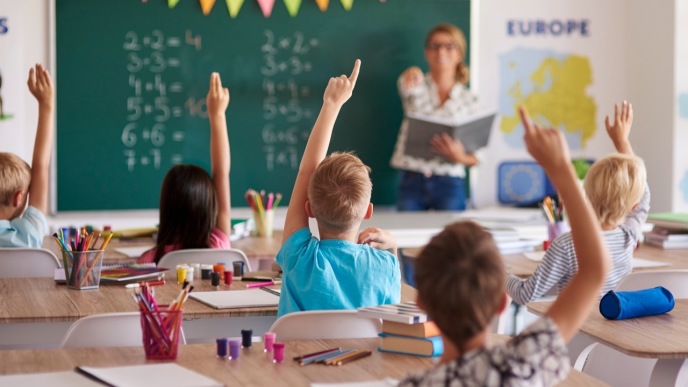 The educational structure of Andorra includes centers that follow both the Andorran model, as well as the French and Spanish.
Whichever path is chosen; its formal system is divided into four stages.:
Maternal
Elementary school.
Junior high school.
High School

.
As you can see, from the outside there are hardly any differences with the Spanish system.
But the most interesting thing of all is that even when we bring the focus closer, we see that the similarities continue in many details such as that until the age of 16 educations is compulsory.
Let's analyze it stage by stage so we can solve all the questions you have.
Maternal education stage: early childhood
This is one of the stages that shows differences with respect to Spanish education.
It has two cycles:
First cycle from 0 to 3 years old.
Second cycle from 3 to 6 years old.
During all these stages a lot of attention is paid to effective development, movement and body control habits.
At the same time, communication, language, coexistence and social relations are all about.
Elementary School
This is the first stage of compulsory schooling, which begins at the age of six.
Depending on the education system chosen, it will last more or less.
In the French system, this stage comprises 5 years' duration.
In the Spanish and Andorran system, it takes six years.
The number of educational centers that teach this stage is 25, distributed among the three educational systems.
Junior High School
Like primary education, secondary education is compulsory until the age of 16 (15 if we talk about the case of French education).
In schools with the Andorran system it is carried out in a four-year cycle.
In schools with the Spanish system, a compulsory four-year cycle and an optional two-year cycle are used.
In the case of the French model it is a space of 3 mandatory years and two additional to prepare the university, which are optional.
High School
The Baccalaureate is the final stage of formal education that serves to prepare students to access university or a professional level of training.
To be able to access it, it is essential that students have passed secondary education.
In Andorra, the baccalaureate is only taught in four centers: The Andorran school, the French lyceum, the Spanish institute and the Sant Ermengol institute.
As you can see, the model followed by Andorra is similar to other countries.
If you have any doubts or questions, you can write it to us through the contact form and we will be happy to answer you.