Do you know the Business Digitalization plan in Andorra?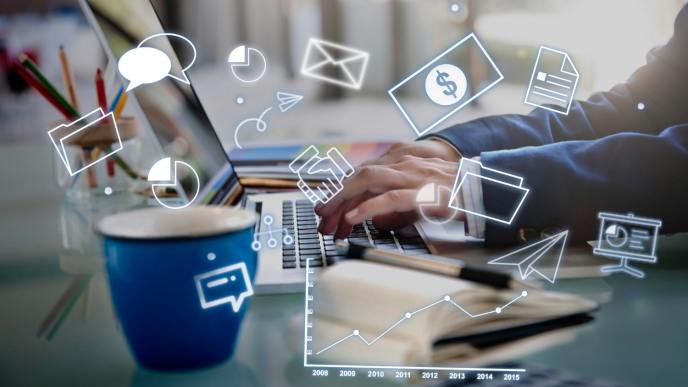 These are the objectives of the Business Digitalization Plan with Andorra Digital
When this objective was launched, the Principality brought together the greatest experts in digital business with one goal: to define the three objectives that this plan should have.
One of the big problems that this type of measure is often found is that they are prepared by people who have never had any company in their hands.
And, therefore, they do not respond to the real needs faced by entrepreneurs and businessmen who then seek to apply them without success.
That's why we talk to you about it and why we feel that this case is different.
These are the three objectives it seeks to achieve:
That the country's business community knows the state of digitization of its business
Accompany companies in the configuration of a roadmap for their digital transformation
Access to financial support through grants and advantageous financing for each case
You are not alone: the whole country will row in the same direction
It's not just about improving the digital performance of a company, but that it does that of all.
When a country becomes very powerful in an area such as digital, it is able to attract great professionals and companies that know that this is the ideal path to follow in the coming years.
And for this reason, this is just one of the many measures that, during the last months and years, Andorra has taken to promote this objective.
In fact, the whole procedure is so systematized because in the Principality they know that every drop of information is relevant:
What is the current state of SME digitalization in Andorra?
What are the main challenges they face in their digitalization process?
How to support companies in creating a roadmap for their digital transformation.
What economic facilities to offer to promote this transformation in a real and effective way?
Want to know more? keep reading.
What are the phases of Andorra Digital's Business Digitalization Plan?
This plan has a three-part structure.
The idea is that each applicant receives individualized support, the grant to carry out the new planning and a financing plan adapted to their needs.
These are the three steps we will follow:
Assess the digital maturity level of the company

Personalized and subsidized advice

Implementation of digital solutions and transformation projects
Would you like to analyze them one by one?
Here's what you'll find when you start the process.
Assess the digital maturity level of the company
If you have a company and you are thinking of applying for this plan, you will have to fill out a questionnaire that will seek to understand the current situation of the digitalization of your business.
Specifically, they will ask you about:
Strategy and business vision.

Organization, people and processes in the company.

Project enabling infrastructures.

Products, services and customer relationship method.
Cybersecurity plan, shortcomings and objectives.
It is very important that you take the time to fill it carefully. The future of the grant may depend on these responses.
Be honest, transparent and, if you meet the requirements, you will not have any problems.
Personalized and subsidized advice
As I told you before, one of the highlights of this plan is access to possible subsidies.
When we enter the digitalization of our company, we are faced with legal challenges that we rarely take into account.
That is why this possibility of receiving good legal advice, of a professional nature, by a company that is specialized in the legal field of the business world is so valuable.
And not only that, but it will propose an action plan. A set of actions to take to improve and a personalized calendar so you know at all times what the next step is.
I do not know how much value you give to this, but I assure you that it is the difference between achieving or not the goal of digitizing your company successfully.
Implementation of digital solutions and transformation projects
This is the last part, but it is no less important.
All companies that request it will be able to access financing lines with soft loans that favor the implementation of the solutions that have been defined in the advisory phase.
A TOUS Credit, with 0.95% interest, but with the first two years free of them. It has no trick; it will be the State who assumes it during that time.
The interest rate is the one set by the EURIBOR, and has a maximum loan repayment term of five years
Would you like to know more? 
You can access here the official information of the Principality of Andorra.