Andorra: A Serene Refuge for Establishing Your Passive Residence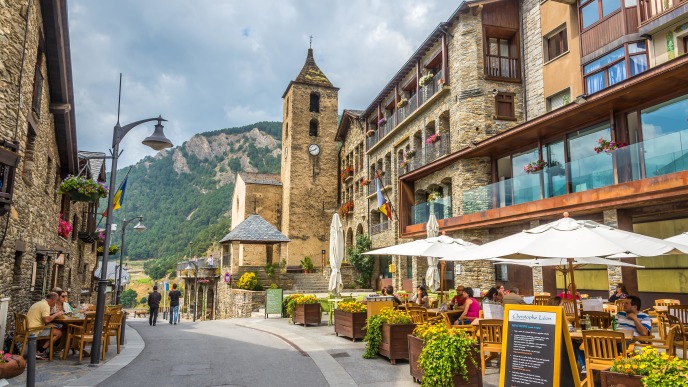 Why choose Andorra for your passive residence?
There are many reasons why people choose Andorra for their passive residence, but above all, there is one reason why they increasingly want to spend more time here.
The quality of life.
According to international indicators, people who take breaks in summer or during Christmas, those who escape, value Andorra above any other destination they have been to before.
An environment for a (truly) tranquil life
Andorra is synonymous with peace.
Due to its small size and low population density, a peaceful and relaxed atmosphere has been created.
Many people come to Andorra to escape the hustle and bustle of everyday life and immerse themselves in an atmosphere of calm and serenity.
Mountains? And beach life too!
I know that when I mention Andorra, you think of skiing and not bathing on the beach, but... how about if the beach is also an attraction?
Andorra is very close to coastal areas, which attracts many people.
The famous Costa Brava, with its beautiful beaches and charming coastal towns, is just a few hours' drive away.
You can also enjoy the proximity to Barcelona and the Costa Dorada, where you will find a wide variety of options to relax by the sea and enjoy the Mediterranean climate.
Furthermore, Andorra's central location in Europe allows you to easily explore other destinations.
For example, you can take weekend getaways to nearby cities such as Barcelona, Toulouse, or even the charming wine region of La Rioja in Spain.
The versatility and variety of experiences you can enjoy while in Andorra are truly exceptional.
Andorra, one of the safest countries in the world
When it comes to taking a break, safety is important.
(For sure, it's something you consider when choosing where to spend your time.)
In this regard, Andorra stands out as one of the safest countries in the world.
Its low crime rate and political and social stability provide a safe and reliable environment for residence.
These facts are recognized by UNODC statistics.
Requirements for establishing your passive residence in Andorra
Did all of this catch your attention? Would you like to establish your passive residence in Andorra and don't know where to start? Let us tell you more.
Here is a list of the necessary requirements to activate your passive residence:
Reside in the country for a minimum of 90 days per calendar year in administrative residency.
Reside for a minimum of 183 days per calendar year in fiscal residency.
Invest €550,000 in assets located in Andorra, such as real estate, equity interests in Andorran companies, debt or financial instruments, and deposits.
Deposit €50,000 with the Andorran Financial Authority, a deposit that will be returned when you cease to reside in the country. Deposit an additional €10,000 for each dependent person acquiring residency.
Have no criminal record.
Demonstrate sufficient financial means to support yourself, both the main applicant and dependents.
Have coverage through health, disability, and old age insurance.
Sign a commitment to residency and maintain the aforementioned insurances in effect.
These requirements ensure that those who choose to establish their passive residence in Andorra comply with regulations and contribute to the stability and well-being of the country.
I understand that it may seem complicated, which is why we want to help you in every step of the process.
If you have any doubts or questions, or if you would like to delve deeper into any of these areas, please contact us, and we will resolve all the doubts you may have.