ANDORRA, EDUCATION, PLUS SERVEIS Y FAMILIA, PLUS SERVEIS Y FAMILIA, PSF
The prestigious method of MONTESSORI lands in Andorra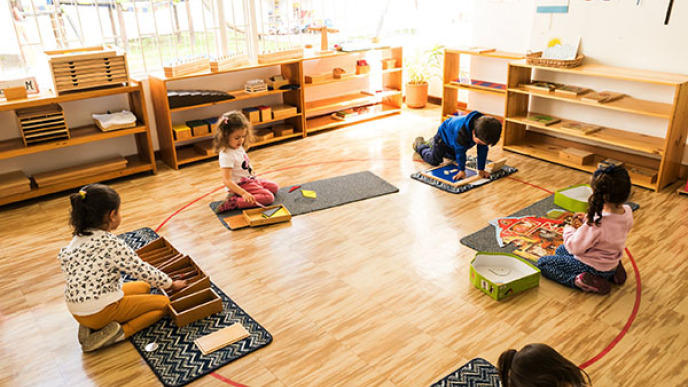 Andorra continues to bet on quality and diversity in education, this time it is the prestigious Montessori school that wants to make a space in the Principality.
Its system is intended to release and grow the child's imagination, giving him the freedom to develop within a prepared environment, which promotes self-development.
Maria Montessori considers that the first years of a child's life are a decisive phase for their personal development and growth.
The Montessories method is an educational model devised by the Italian educator and doctor Maria Montessori, in the late nineteenth and early twentieth centuries.
Maria Montessori was interested in children marginalized by society and saw the progress they were making thanks to her pedagogy, so she understood that it could be a useful method for other children, as it helped them in the personal development of independence, the freedom with limits, respect in natural psychology and physical and social growth. The "Montessori Method" was published in 1912.
What does it consist of?
It is characterized by emphasizing the activity that the child directs himself and the clinical observation by the teacher, which consists of adapting the child's learning environment to his level of development.
What is your purpose?
The basic purpose is to unleash the potential of each child to develop in a structured environment. The method was born with the idea of ​​helping the child in all his development, intellectual, physical, mental, social and learning, to achieve the highest level in his abilities.
What is it based on?
It is based on the child's work in collaboration with the adult. They consider that the school is not a place where the teacher transmits his knowledge, but a place where the child's intelligence will be developed through free work with specialized teaching materials for each of them depending on their needs.
If you want to find out more about the Montessori method click here
If you want to know more about the education system in Andorra click here